Amber Aster Luminary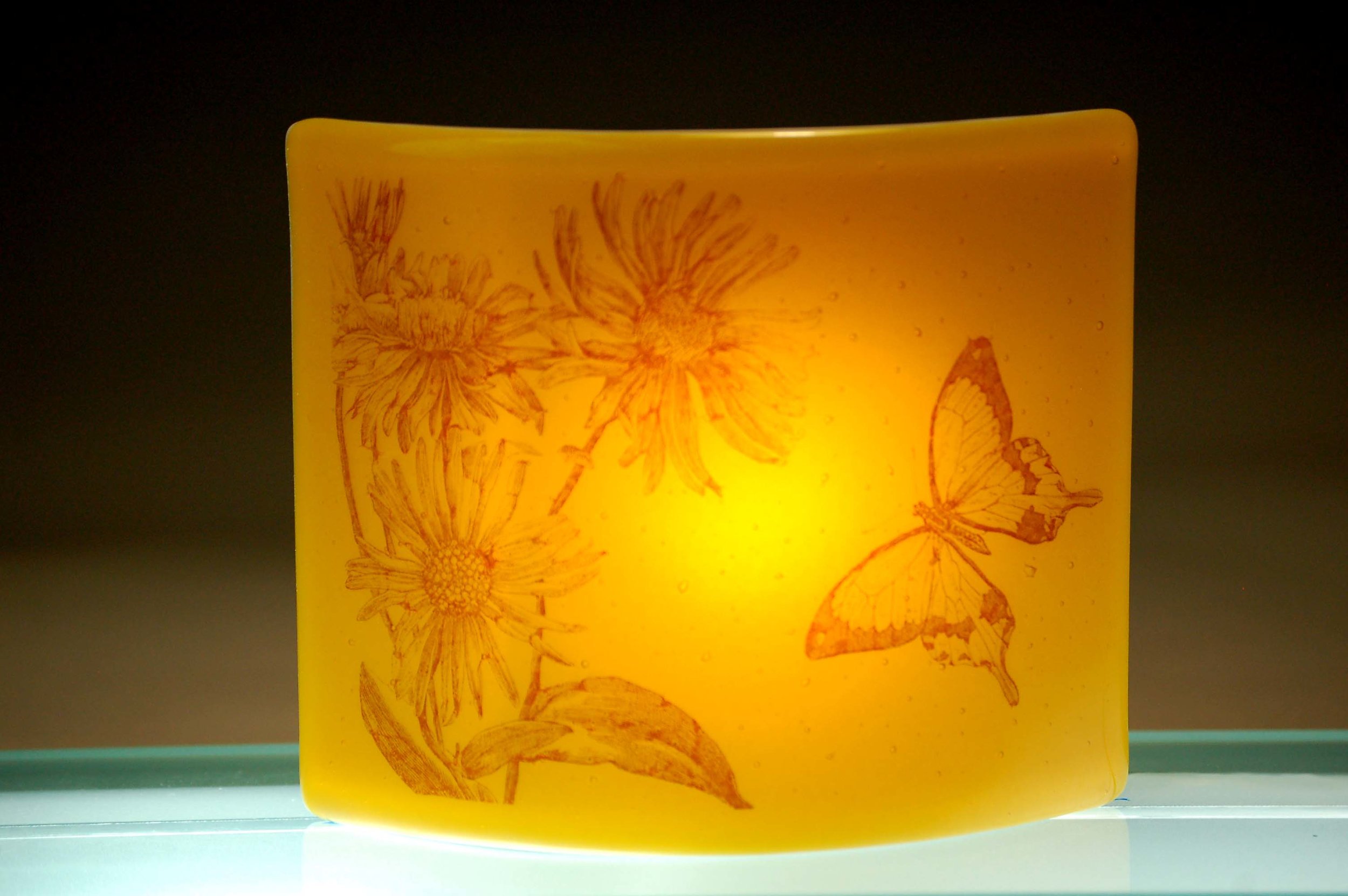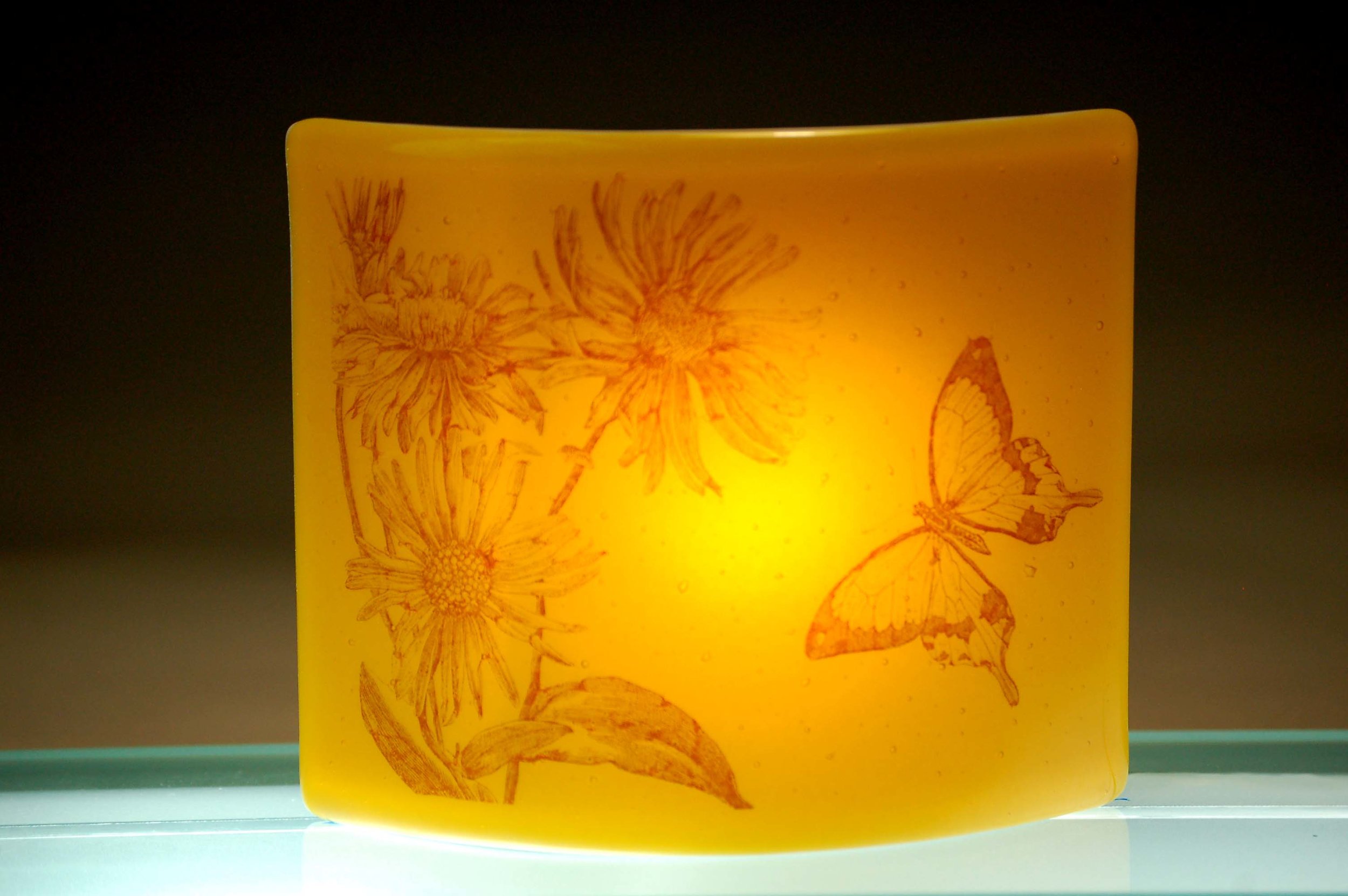 Amber Aster Luminary
This glass luminary features a butterfly hovering near aster flowers. The aster flower has long been considered an enchanted flower because of its beauty and lush texture. In ancient times it was thought that the perfume from their burning leaves could drive away evil spirits. Today, the aster is known as a talisman of love and symbol of patience, wisdom, and faith. The aster is also a favorite flower among butterflies and is used as a stop-off during their migration season. This one-of-kind luminary will continue to shine forever, showcasing a butterfly and flowers that will never truly die.
More on this design
This enchanted flower is one of the most popular flowers used in floral arrangements with more than 600 different species of these wildflowers growing in North America, Asia, and South America.
The ancient Greeks named the aster flower after the Greek word meaning "star". It was often used to create wreaths for paying tribute to the gods. A popular myth associated with the origin of the Aster includes Virgo, a Greek goddess who was saddened by the lack of stars in the sky. Saddened by this, she began to cry and aster flowers began to grow in each spot where her tears landed.
Asters were very popular during the Victorian Era. The Victorians were fascinated by "floriography", the language of flowers, and they would use the color, type, and arrangements of flowers to send secret coded messages to one another. Asters often conveyed feelings of love, devotion, and daintiness. The aster flower is also associated with qualities of faith, wisdom, and valor.
The aster flower blooms in a variety of colors, including red, white, orange, and various shades of pink and purple. The popular color of purple asters represent wisdom and devotion. While the white asters are associated with innocence, perfection, and a new beginning.
This design also features a butterfly. Due to the flowering season conceding with the Monarch butterfly migration, many butterflies use them as stop-offs during their migration.
This fused glass luminary has been curved to allow illumination from behind with a window, candle, or other light source. It is a one-of-a kind glass botanical creation that will last forever with flowers and a butterfly that will never die.