Butterfly Over Aster Luminary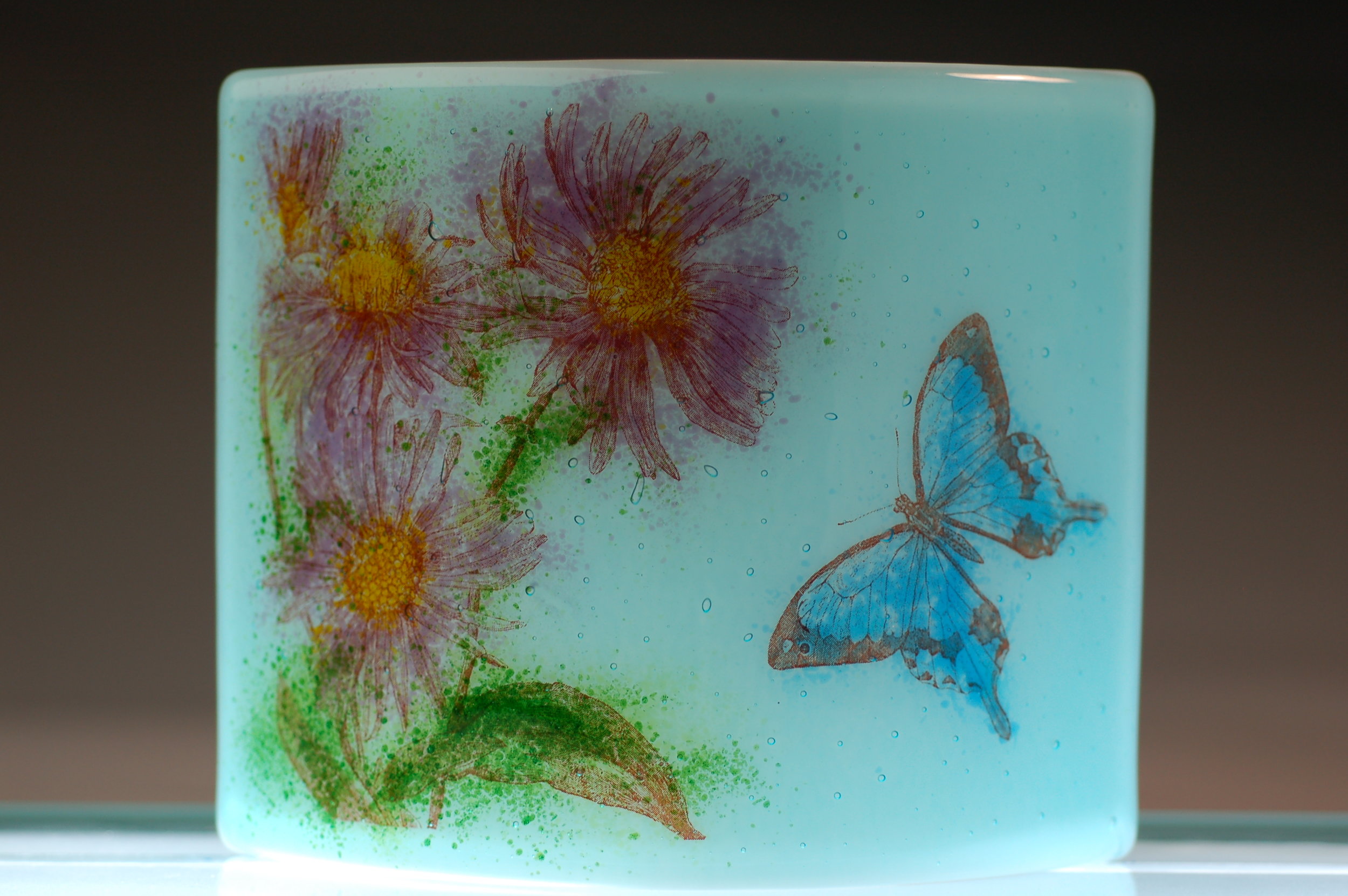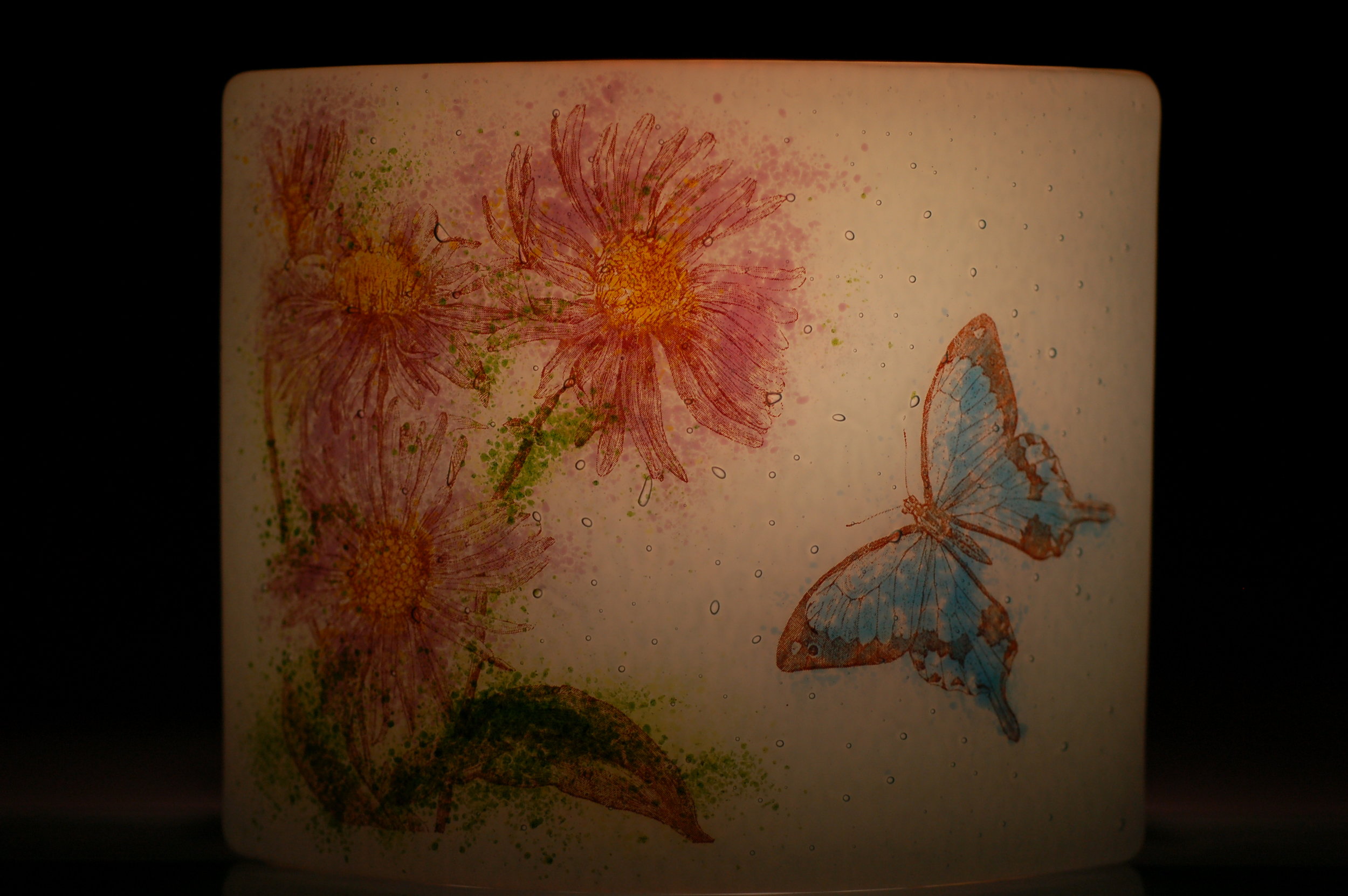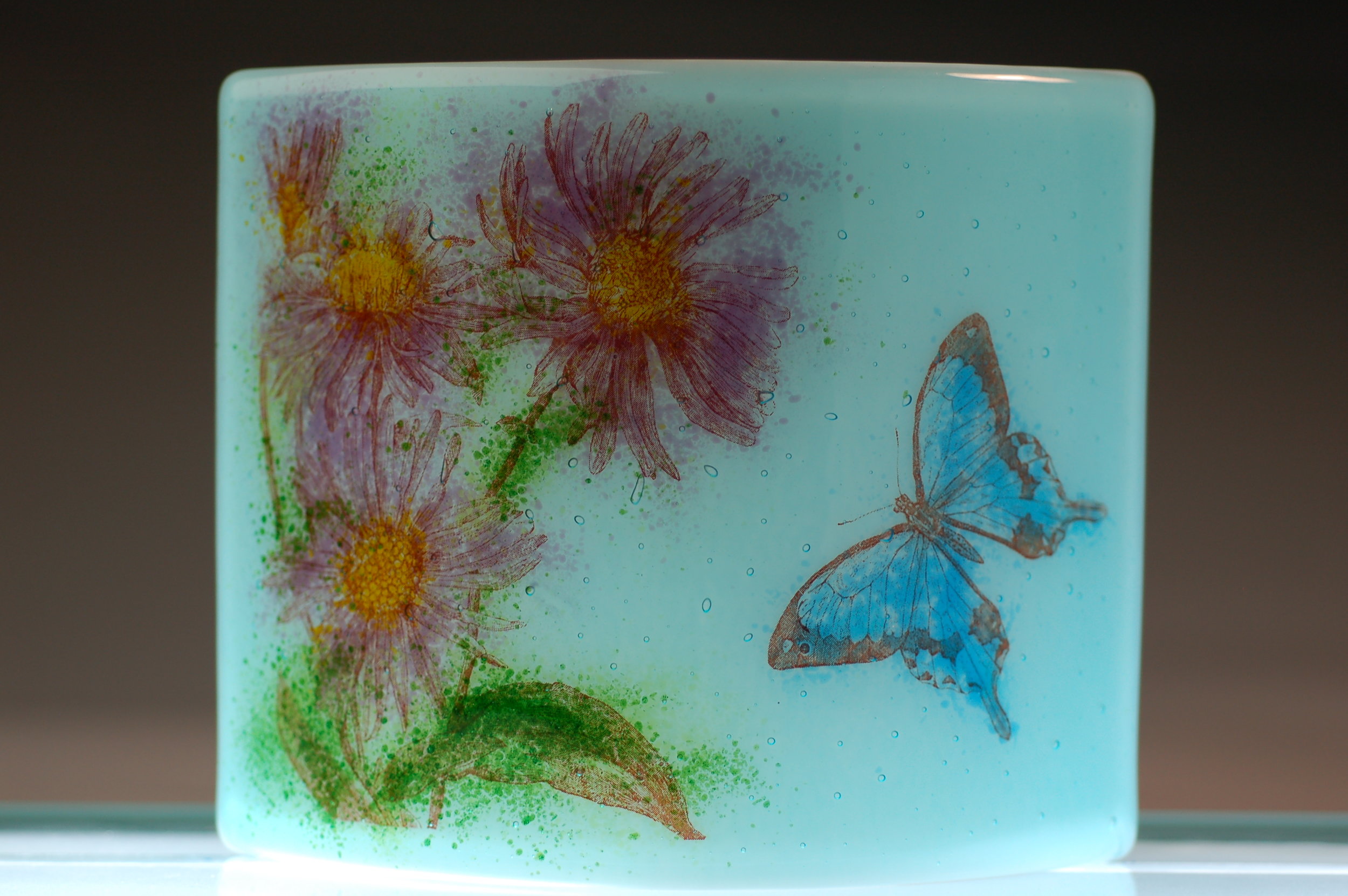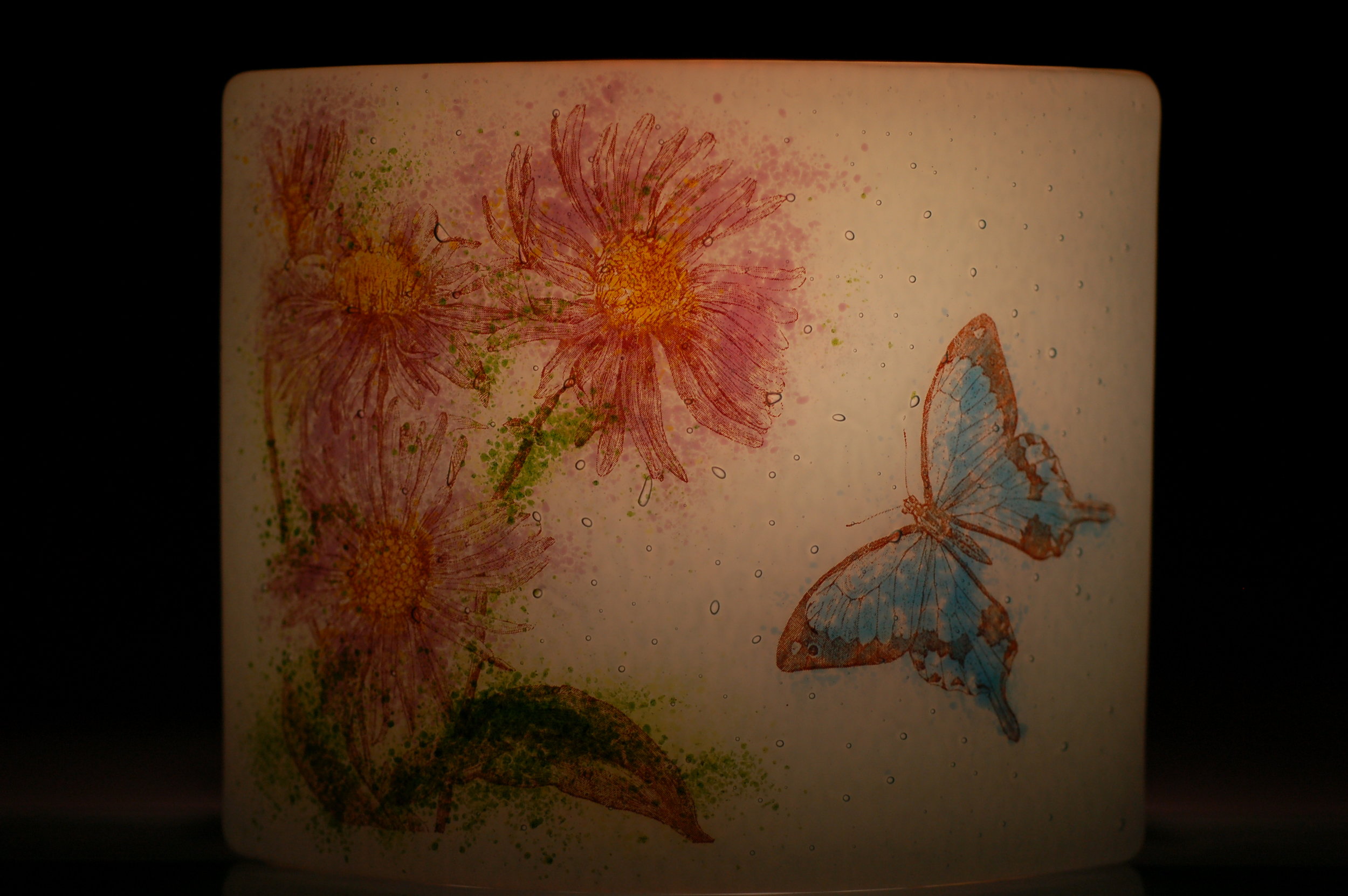 Butterfly Over Aster Luminary
This individually crafted glass luminary features a butterfly over an aster flower. The aster, considered an enchanted flower because of its beauty and lush texture, is used as a stop-off for butterflies during their migration journey. Due to their distinctive 4-phase life cycle, butterflies are frequently associated with the miracle of transformation. For most butterflies, the life cycle is short, just 2 to 4 weeks- a reminder to dance on the breeze every day. This unique glass art creation will last forever and remind you to also dance on the breeze every single day!
Purchase for Transformation
More on this Design
The Aster has long been considered an enchanted flower because of its beauty and lush texture. One of the most popular blooms used in flower arranging, Asters grow in a variety of colors, including red, white, orange, pink and purple. Ancients believed the fragrance from burning Aster leaves could drive away evil spirits. Named "Aster" after the Greek word meaning "star", the large flower is actually made up of an assortment of tiny, tubular flowers.
Aster is a favorite flower among butterflies' liquid diet of flower nectar. Also known as "flying flowers", some butterflies reach speeds up to 12 miles per hour and can travel thousands of miles during annual migration.
The sepia-toned "Butterfly Over Aster" design is "sandwiched" between white background glass and a top glass "cap" of light aqua. The luminary is accented with a third layer of colored glass sprinkles, bringing purple petals with gold centers to the Aster blooms and bright spring green and sparkling adventurine green to the Aster leaves; and a bright turquoise to the butterfly. This luminary has been curved to allow illumination from behind with a window, candle or other light source.
Butterflies over Asters are always available at The Glass Studio, LLC. Each fused glass luminary is a unique, individually-crafted glass art creation, signed by the artist. One-of-a-kind glass botanical creations that will last forever, flowers and butterflies that will never die.