Snowdrop Flower Luminary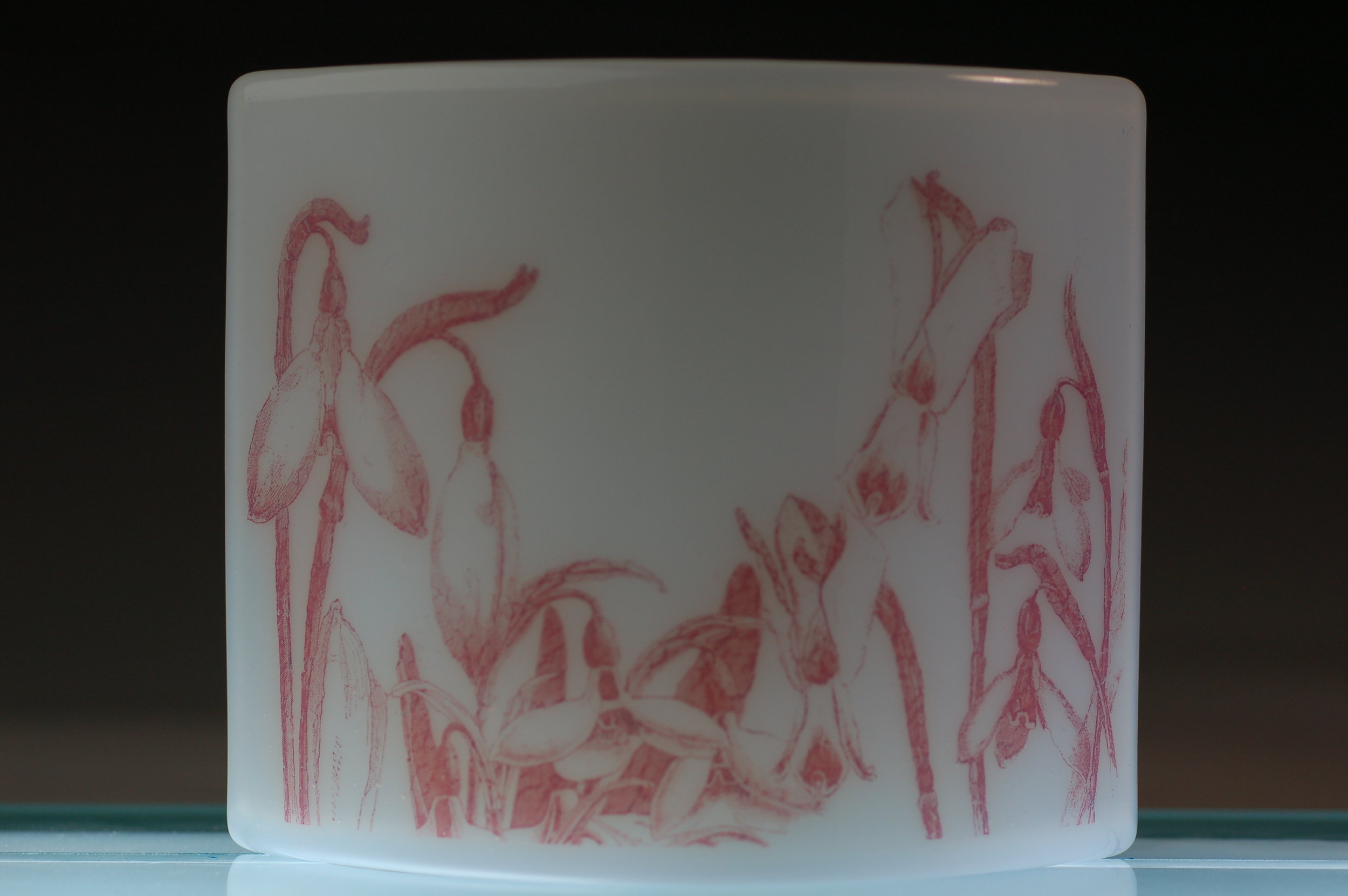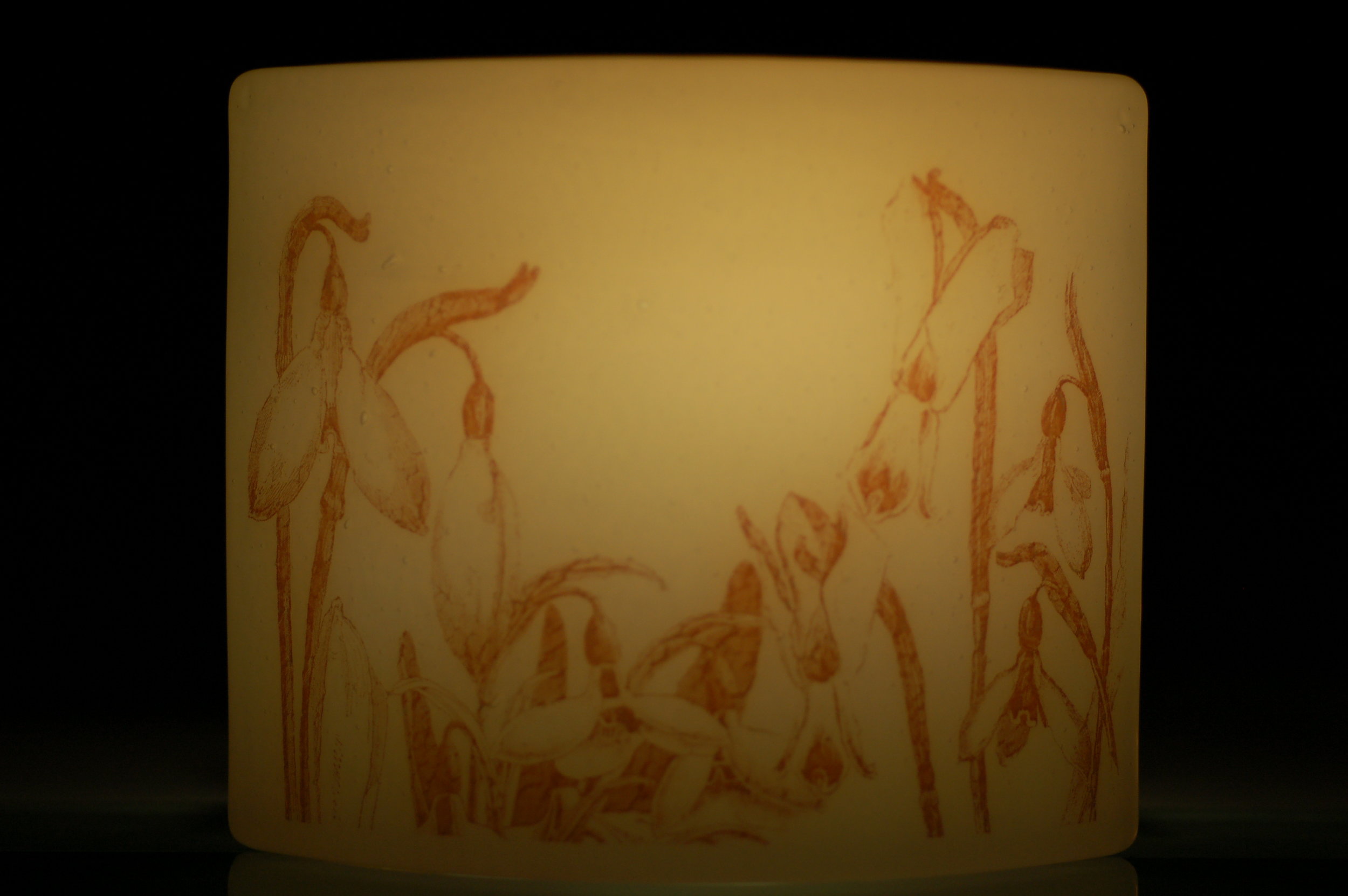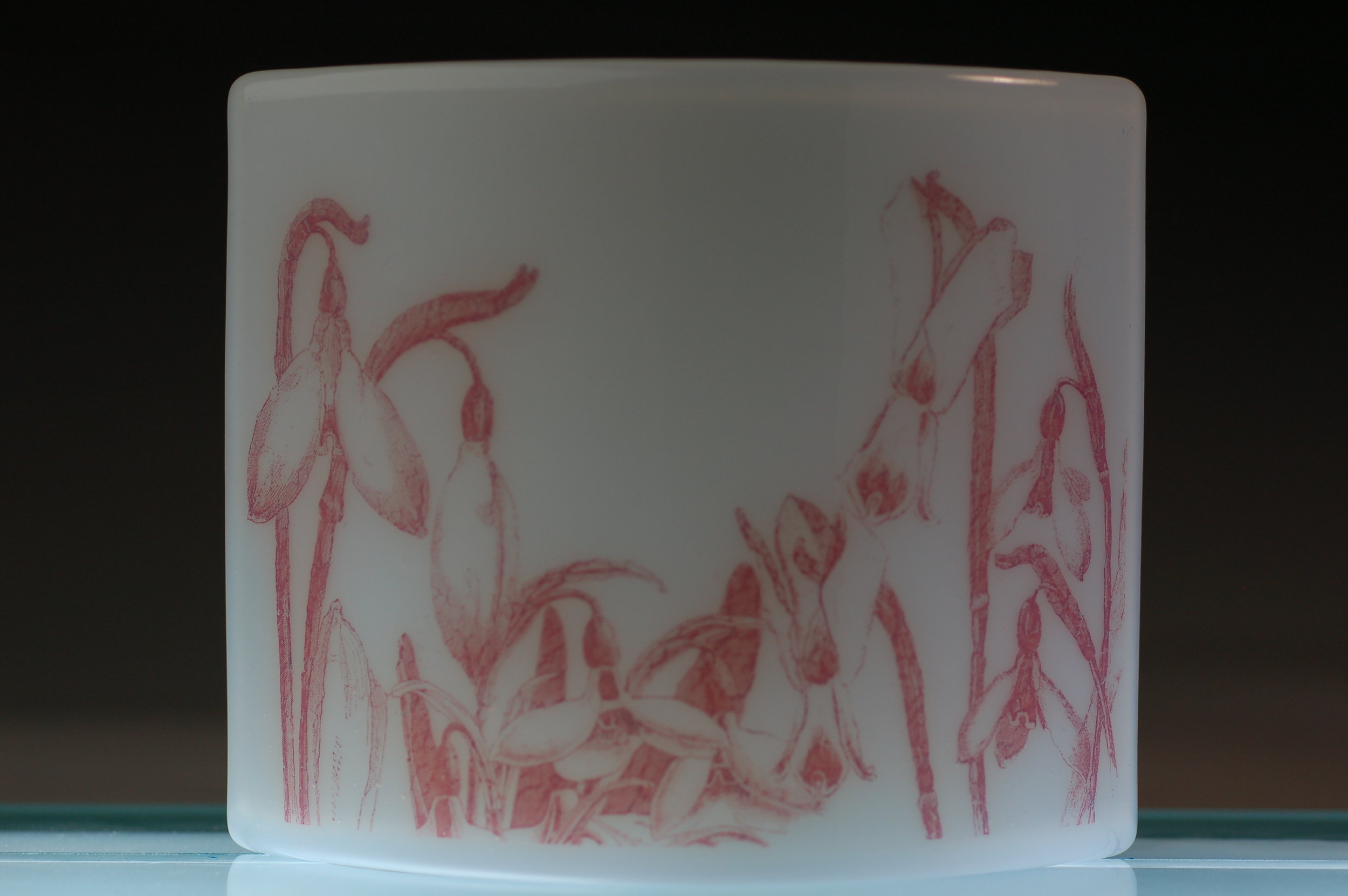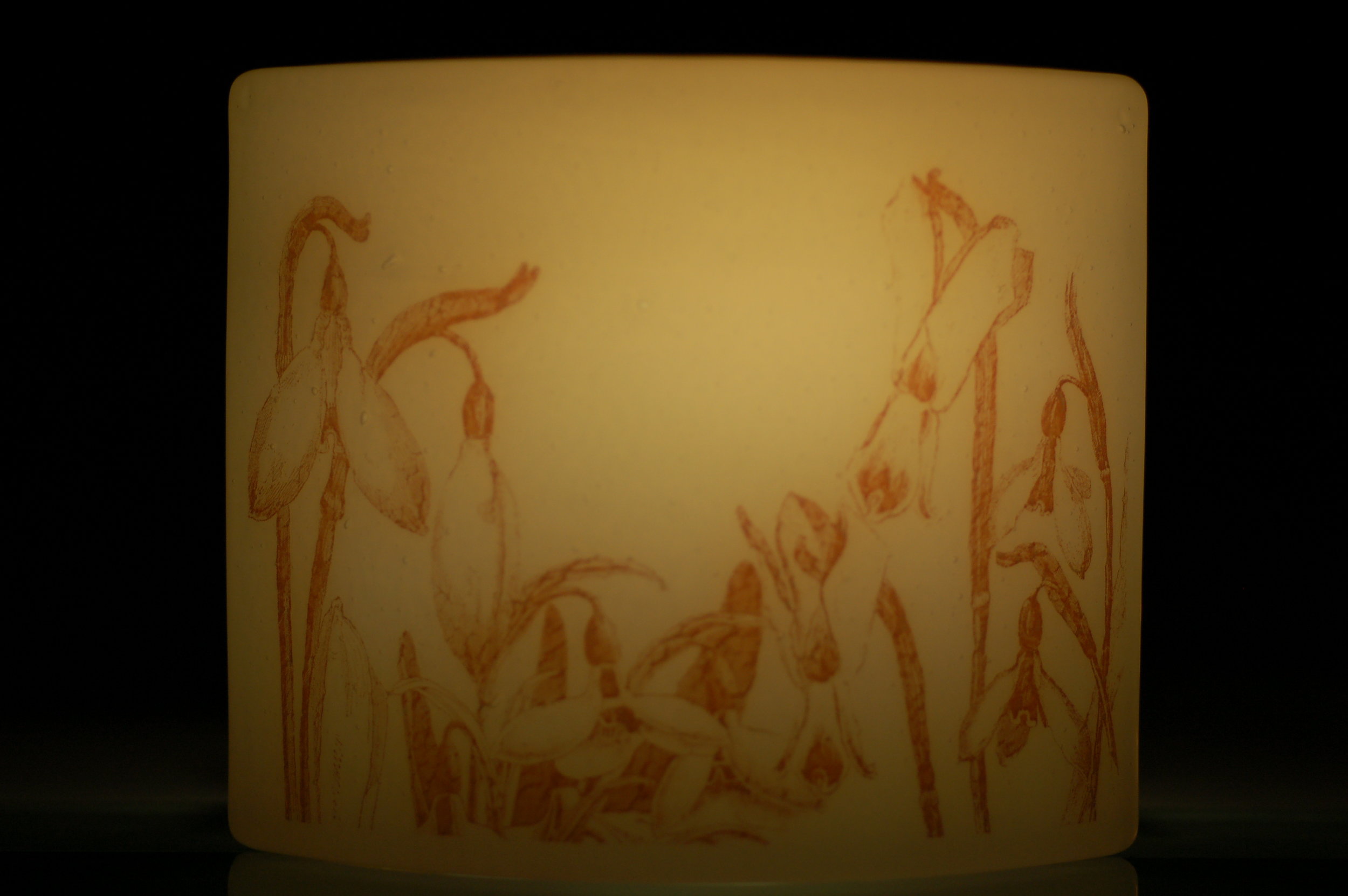 Snowdrop Flower Luminary
This glass luminary features the snowdrop flower, a flower that is well-loved for its simple beauty and honey-like scent. The snowdrop is usually found in only one color-white which explains why it is often given as a symbol of hope to a bride or wedding party. It is also given as a gift to express sympathy and is a symbol for hope, purity, and consolation. So whether you purchase this luminary as a wedding gift, a sympathetic expression, or to simply illuminate your life, this one-of-a kind glass creation is sure to keep glowing forever with flowers that never die.
More on the Snowdrop flower
This well-loved flower has a surprisingly varied history in both ancient folklore and modern stories. It appears in Biblical stories with Eve. The snowdrop bursted forth to comfort Adam and Eve when they were cast out of the Garden of Eden. After being expelled from the Garden, Eve sat weeping when an angel appeared to comfort her. The angel transformed some of the snowflakes into snowdrop flowers, showing that cold winter eventually gives way to Spring. This is where the snowdrop became a symbol of hope. In some faiths, the Spring appearance of snowdrops also symbolizes the return of the gods. Research also indicates that snowdrops might be beneficial in treating certain neurological issues, like Alzheimer's disease.
Snowdrops are a genus of 20 species and more than 100 varieties grow in colder climates. These intriguing flowers produce their own heat which melts the snow around them. Snowdrops live the longest when the weather is coldest. Because of the rare and interesting varieties of the snowdrop flower, the EU has considered them a protected species since 2005. The flower is so popular that there are fines for picking them.
This snowdrop glass luminary is a unique, individually-crafted glass art creation, signed by the artist. A one-of-a-kind glass botanical creation that will last forever -flowers that will never die.